MEGA List of Free Math Resources For Home Educators!
The lockdown has had parents all across the globe doing something they never thought they would be doing, homeschooling. Since the very beginning, demand has grown for distance learning educational material. The great thing is, we all have the internet. The problem is, it is the internet!
Inundated with sources upon sources, finding the right and most suitable programs, curriculums, worksheets etc. sometimes just adds more fuel to the fire. You want to ensure your child continues to excel and does not fall behind but you have no idea how to keep them engaged and what the schools have given you doesn't seem to be working…
Or maybe you were home educating before all of this and are just looking for new resources? Whatever your reason, this page will surely help you out.
In the wake of all of this chaos, some of the most commonly asked questions are ones requesting free educational resources:
'Where can I find free math resources for kids?'
I have gone through the trouble of breaking down some of these large lists of free math resources to make that process a tiny bit easier for you. Just by skimming through this list, you should be able to see if something fits your needs without having to crawl through each individual site to get to the FAQs.
FREE!
They are all free but some have additional paid options.
---
The Maths Factor was created by Carol Vorderman and is aimed at ages 4-12 seeing children through National Curriculum maths from Reception to Year 7.
It is free to access the platform for 21 days and then just £4.99 per month

Take a virtual tour to see how it works.
ABCya has some great quality interactive games for PreK- 8th Grade (Preschool to KS1 & KS3) Lots of word games and activities, free math resources, math games, videos, colouring pages etc. You can play games without logging in or become a free subscriber with access to all regular games on desktop and educational ABCya videos. They also have paid family and classroom options ranging from $9.99 per month pay as you go to around $6 a month for an annual subscription. They also have an iPhone and Android app.
---
"Play Anytime Anywhere" – Arcademics just as the title suggests is a merge between arcade and academics. Taking Gameschooling to the next level with HTML5 (desktop and tablet browser-friendly) and Android and iOS apps to go with it. If you run a co-op or class, your children can experience multiplayer gaming while learning together. You also get detailed progress reports which you can use to identify problem areas and tailor learning to each individual child's needs. You can play for free or purchase a multi-child membership (1-month free trial and then $5 per child per year). Covers ages from PreK- 6th Grade (Early years -KS2) and covers all maths areas in that age range as well as language arts.
---
Math and logic problems to develop logical reasoning and problem-solving skills from ages 5- adulthood! All grades covered and beyond.  
---
Exactly what it says it is. Bedtime math has a range of books, educational free math resources, experiment videos and a dedicated app, MiniMath, for Pre K and K (Preschoolers) as well as their main app for ages 3-9 years.
---
Boddle is a distance learning math tool which has now been made free for educators who have been affected by school closures. This interactive math game will keep the children engaged for ages while building their math-confidence. It features self-paced practice, quizzes and assessments. Website-based, no apps. The curriculum follows that of the United States aimed at grades K-6 (Preschool/Reception KS1 & KS2)
---
On cK-12 you can learn pretty much anything, from photography to social science to math and has a broad age range. It is like an online school with classes, library, café (chat with others from your study group or discuss with the class and lecturers after a live video) and so much more. Has student access and teacher access.
---
This site features many tips and educational training videos for teachers (or homeschool parents) as well as many math resources and printable activity sheet for K-8th Grade. They also have an interactive learning system called i-Ready.
---
DeltaMath offers review courses for students with instructional videos and access to over 1000 different skills. Great for summer review, extra practice for tests and college prep!
Please share this post. Sharing is caring 🙂
---
Their mission is to create the best learning experiences for children, both at home and at school. They offer free printable math resources, worksheets, activities and teacher's manuals. It also has paid apps ranging from ages 4-9 and 9+.
"Keep your kids learning at home all year long." Dreambox, features interactive online math tools and games and offers a lifetime subscription for $150, 12 months for $99.95 and monthly option for $12.95 all with a 14-day free trail. It is designed to teachers and claims to raise children's overall math achievement. They have over 2,300 math lessons available in both English and Spanish from grades K-8. It assesses your child's development and levels and creates a custom program for them, constantly adapting as they develop.
---
Is a Youtube channel and online video series with detailed solutions to more than a thousand publicly-released College Board SAT Math, Subject Test Math Level 1, and Subject Test Math Level 2 problems.
---
Combines math and fitness for ages 4-8. Designed to be 'educational brain breaks' – there are over 900 videos to help students review essential literacy and math skills, while getting in some exercise. They have a promotional offer going at the moment 7 days for only $1
---
Funbrain has basic flash-based maths and reading games for ages ranging from K-8th Grade (Year 7)
---
Everything You Need To Know About "Gameschooling"
As you can see, Grid Club is packed full of free math resources and so much more. There are endless math games, English, ICT, history, science etc. The only thing is it requires flash to be installed as opposed to HTML 5 so if your computer or tablet doesn't support flash you cannot enjoy the games. Computers allow you to download the flash player however with some tablets it will not work.
"Math at Work: Meet Industry Experts to Explore Jobs That Involve Math" Famous people give math lessons, full episodes & free lesson plans and provide real-life uses for maths. Very inspirational and relevant.
---
This website is more geared towards making things and is great for future inventors! 3D printing projects, coding projects, robotics etc. But it has been included in this list because a lot of it involves maths and if your child is interested in making things they should also know the importance of math and the role it plays in these things. It is free and sort of presents itself as the Pinterest of the Inventors world. Wide project age range K-12.
---
Mathscore has resources for parents and teachers for assessing as well as free algebra and geometry practice for students. Ages ranging from K-8th Grade (Year 7)
---
This impressive tool allows you to enter your math problem and then it shows you multiple step-by-step ways in which you could work out the answer. For example, I entered a multiplication equation and it asked me how I want to work this out. This would be more useful to older children and more complicated math problems and is a great tool however I do not see it being beneficial to study or development etc. Yeah, actually, you should probably keep this away from your teen…
---
Lots of math games, logic puzzles and educational resources. The free version offers various math games, logic games, skill games, videos and puzzles. The paid version offers a handful of perks including being Ad-free, access to premium math games and more. Paid version is available in 3 different packages – $9.99 (monthly), $7.99/month (3 months), $5.99/month (annually)
---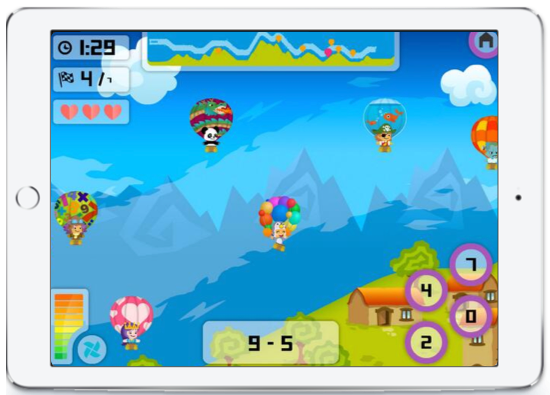 Gameschooling website full of adaptive quizzes, games and competitions to help children develop in math and coding. You also get development and achievement reports and updates – offers a 30-day free trial. Does not ask for card information so you don't have to worry about forgetting to cancel!
---
Math Chimp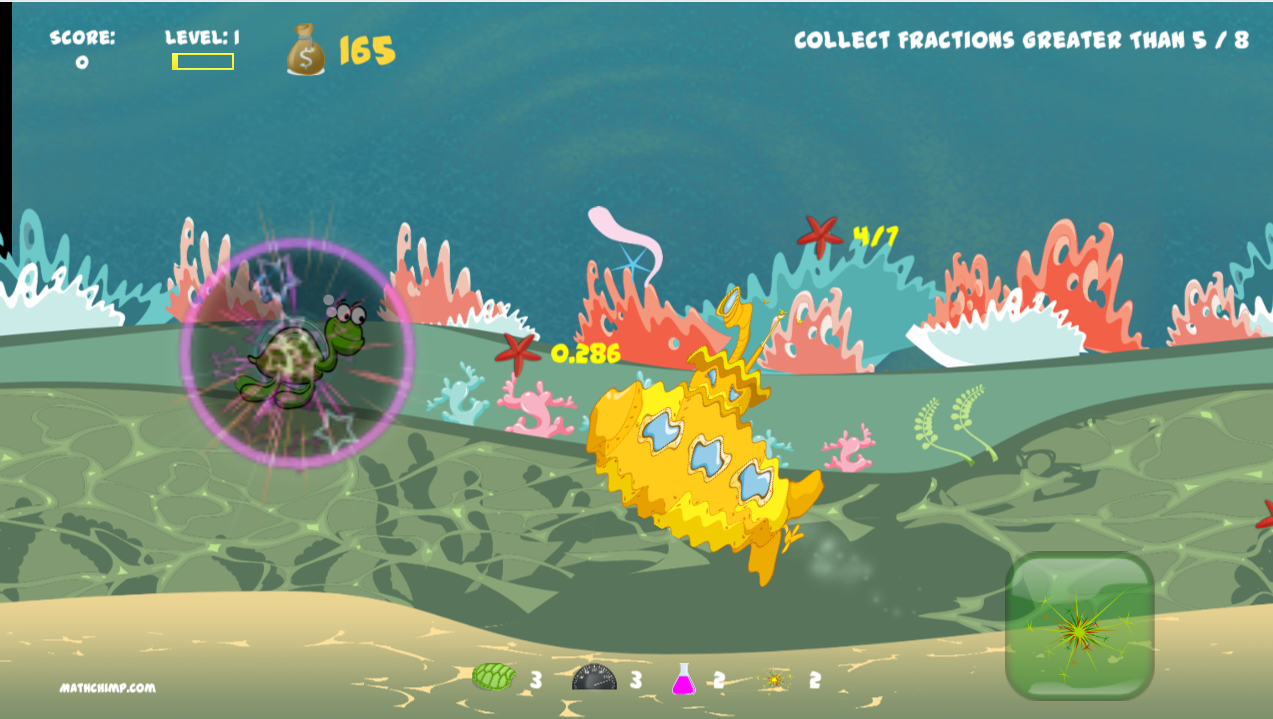 Fractions practice which also includes its own app on iOs and Android. Has a web version, however, it uses flash so may not work on some tablets.
Nomster Chef
Illustrated recipes designed to help kids age 2-12 cook with their parents. Nomster Chef recipes encourage culinary skills, literacy, math skills and much more. It also has a digital library of full illustrated recipes, allowing you to flip through steps like a picture book. Children will also learn to cook and appreciate healthy meals!
---
Phet
Phet features tonnes of interactive maths and science lab simulations.
It has teaching resources, activities and an active community to connect with.
---
Offers a personalized classroom experience and adaptive curriculum in Maths with over 1000 learning paths. For grades K-8
---
Is a resource for effective, efficient, adaptive, and intrinsically rewarding supplemental math activities. Material is free as this is a non-profit organisation but you must sign-up to access it.
---

Zearn is a K-5 paper and software-based curriculum that builds deep understanding and a love of learning math for children.  
---
If you found this list useful please share or Pin-it! Thanks!
Please share this post. Sharing is caring 🙂
We also have a MEGA list of FREE science resources….check it out!